Skip to Content
AAMCO Reno NV's Quality Service Commitment
AAMCO was established in 1963 and has had car care centers completing service and repairs on over 20 million transmissions across the nation. As an independently owned and operated auto shop in Reno, NV AAMCO Reno NV is a proud member of the AAMCO family and actively continues its ongoing tradition. We value every driver relying on our technicians to perform full-service automotive care. Our customers can always trust us to focus on their satisfaction with every service on a local and national level.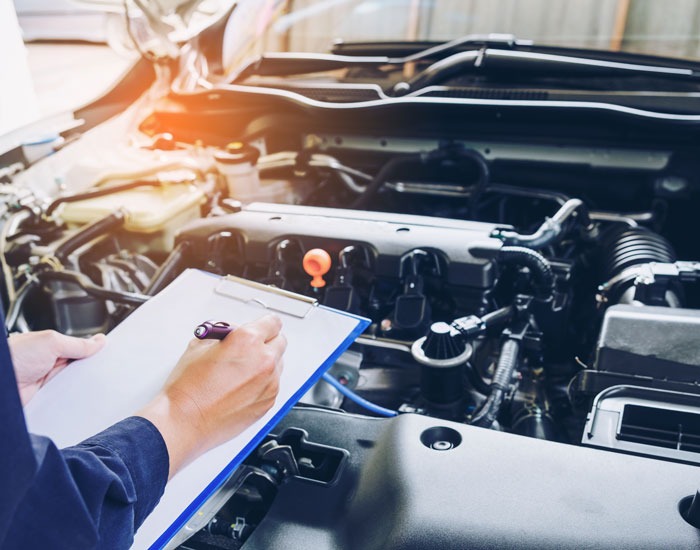 Our Auto Services Let You Drive Without Worry
AAMCO has nearly 50 years of history as a leading authority in the auto industry. Their servicing of newer cars in the last 20 years adds additional peace of mind to our customers. You can trust our technicians to perform outstanding automotive service and repairs whenever you need service. Bring us your vehicle if your check engine light turns on, and we will determine the cause. Always remember to request a free multi-point check every time you visit our auto shop to ensure you drive without worrying about your vehicle safety or performance.
Transmission Services Recognized Nationwide
AAMCO Reno NV is proud to be an AAMCO family member and part of their nationally recognized manual and automatic transmission experts. Our service technicians specialize in complete transmission services all drivers need for their vehicles. We perform every service and repair with expert care, whether you need a transmission flush, filter maintenance, minor repairs, or a complete transmission rebuild. You always get the highest-quality service on repairs, paired with our advanced computer and electrical diagnostics. Additionally, we offer free vehicle inspections on foreign and domestic vehicles of any make or model, including cars, trucks, and SUVs. You can bring your vehicle to our shop instead of traveling to an auto dealership for regular repairs and service. Our technicians have extensive training and expertise in all fleet and factory-scheduled repairs and maintenance, and we offer these services at competitive prices.
Backing All Repairs With a Warranty
At AAMCO Reno NV, we back all our repair services with a minimum one-year warranty and use the best quality parts in our repair work, ensuring we earn your complete satisfaction. Appointments are not mandatory to visit our auto shop for repairs or maintenance, but we recommend making an appointment to ensure our technicians are available when you arrive. If you need help making your auto repairs and services affordable, we have financing options and special offers available. We believe all drivers deserve the best possible vehicle services with outstanding value. Contact us today to speak with our staff and schedule a free appointment. We will examine your vehicle to ensure it drives safely.
Get Your Free Inspection Today