Skip to Content
Reliable Transmission Repairs in Reno, NV
Reno, NV drivers trust AAMCO Reno NV's technicians and our automotive expertise in diagnosing and repairing transmissions in all vehicle makes and models. Our top priority is offering every customer the highest accuracy and service quality. We identify your transmission issues' exact cause using our exclusive multi-point transmission scan. You might need minor repairs to your transmission, or it could require a complete rebuild. We apply our in-depth and comprehensive auto care experience to every service, and our technicians always perform dependable repairs and service by pairing our experience with state-of-the-art diagnostic equipment. Your vehicle will return to the open road with safe and optimal performance as soon as possible with our professional help.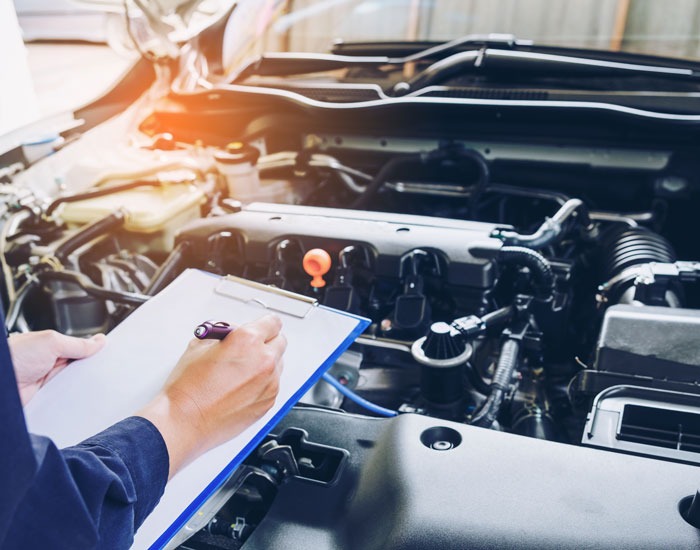 Using Diagnostics to Pinpoint Transmission Issues
AAMCO Reno NV's technicians diagnose most transmission issues using our complete transmission scan because of its consistently accurate results. However, if the scan isn't enough and your vehicle requires more testing, we perform all necessary testing before evaluating your transmission and determining the best action. We pinpoint malfunction in your electrical components and other parts affecting your transmission's performance using advanced computer diagnostics. In some cases, you may need a transmission rebuild. Our technicians always perform transmission rebuilds with high-quality parts, backed by some of the auto industry's best warranties. We only perform transmission repairs we deem absolutely necessary, eliminating pressure tactics to get you to commit to a rebuild when you don't need one.
What's Included in Our Transmission Services
At AAMCO Reno NV, we complete every transmission service with the same preliminary steps. Our technicians scan your transfer case, differential fluids, and transmission with our exclusive multi-point transmission scan. We test drive your vehicle to identify any existing drivability issues following our scan. Our technicians also examine your vehicle for unusual noises or vibrations during this step while shifting it into reverse, neutral, and park. After the test drive, we lift your vehicle and check the following external components of your transmission:
Pan gasket
Wires
TV/detent cable and linkage
Final drive
Engine mounts
U-joints and CV joints
Shift cable and linkage
Round, vacuum, and harness connections
Transmissions Are Our Auto Shop's Specialty
AAMCO has nearly 50 years of history in the auto industry, with America trusting them as one of the nation's most reliable transmission experts. AAMCO Reno NV handles transmission rebuilds and repairs using reliable, highly skilled service and a comprehensive approach. Drivers trust our technicians with transmission work because we operate with a mission to provide service without hassle or upselling while saving you time and money on repairs and other work your vehicle needs. You can schedule a free appointment with our technicians to perform services and repairs at our shop.
Get Your Free Inspection Today