Skip to Content
Making Auto Care Affordable With Financing
A vehicle is an expensive investment, especially with regular maintenance and repairs. You need an experienced automotive professional to perform routine and sudden vehicle services to ensure the best results. AAMCO Reno NV wants drivers to have access to quality auto care whenever they need it without worrying about the financial burden. Our auto shop helps drivers afford vehicle service and repairs with our financing options for Reno, NV customers. Automotive financing is essential for making our exceptional services available, no matter how significant the repair or rebuild might be. We entrust our auto care financing to some of the industry's renowned financial service providers. These companies cover the costs of vehicle service and repairs at affordable rates so that an unexpected breakdown won't leave you carless for long. If you choose to cover your repair costs using one of our financing options, we will help you select the perfect one for your budget and guide you through the application process.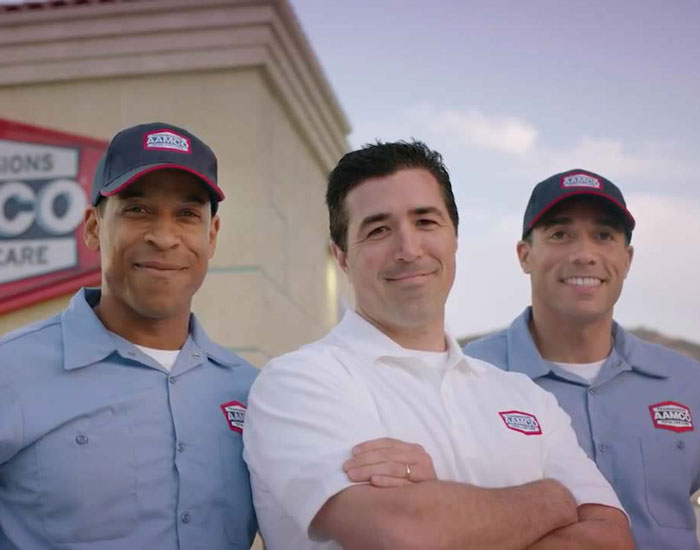 Automotive Care Whenever You Need It
With AAMCO Reno NV's financing options covering your vehicle repair and service costs at an affordable rate, you can relax with your car care in our hands. We have a team of highly trained and trustworthy technicians with ample experience performing service and repairs on all makes and models of foreign and domestic vehicles. Our technicians accurately diagnose your automotive issue's precise cause and apply extensive expertise to determine the best action. You could have issues with your brakes, engine, transmission, or any other part of your car, truck, or SUV. We have the industry know-how and commitment to service quality to ensure your vehicle runs safely and efficiently to keep you moving down the road. Be sure to stay on top of routine maintenance to help your car perform better and extend its longevity.
AAMCO Reno NV's Trustworthy Service
AAMCO Reno NV is a proud member of AAMCO's family and network of transmission and automotive service experts. This organization has decades of history earning its place as a nationally recognized auto care authority Americans trust. We combine AAMCO's network and expertise with our small-town, personalized services for every customer. Our investment in the latest equipment, tools, repair techniques, and technologies ensures you always get the best possible experience and results on any service you need. You can get better performance and efficiency out of your care while maintaining its safety with our professional help. Your sudden repairs and significant automotive services are always affordable with our financing options. We invite you to apply online for financing and enjoy the benefits of a simple online application, decision in minutes, and a 60-day interest-free program.
Get Your Free Inspection Today